The Tech Crawl is back and in full swing heading to the Hollywood Tech Scene!  This time around we are partnering up with Silicon Beach Fest to make it that much more awesome!
For those of you who may have missed out you can checkout what Mediapost and D&B had to say about it:
TZ Tech Crawl Takes Participants on a Tour of Silicon Beach
2012 TechZulu Tech Crawl – Technically Awesome
A tour of some of the hottest Hollywood tech companies.
Why not stop by for a quick beer, game, snack or just say hi at one of the many Hollywood tech companies from 6pm to 11pm?  Have a free beer or beverage, drop off a resume, see the office space or just kick back.
The Deets
When: November 9, 2012 6-11pm
Where: Hollywood, CA
Starting Point
Swing by io/LA to pickup your name tags. The first wave of crawlers will begin promptly at 6pm, be there early to pickup your name tags.
io/LA 6:00 pm
wework 6:30 pm
Live Nation Labs 7:00 pm
deviantART 7:30 pm
Buffalo Wild Wings 8:00 pm
What do you do on a Tech Crawl?
It's like a bar crawl, but with startup/Accelerator/Incubator offices instead of bars. Each venue will host a group of developers, designers, entrepreneurs in their office for 45 minutes or so then feel free to move on to the next stop.
Be Part of the Crawl!
If you have a startup office in the area and want to be part of our tour of awesome Silicon Beach companies let us know!  Email info@techzulu.com with subject line "Tech Crawl Host" and we will add you as one of the stops.
Tech Crawl Venues
Live Nation Labs, io/LA, deviantART, wework, Buffalo Wild Wings
TZ Tech Crawl Map!

View TZ Tech Crawl Hollywood Walking Directions in a larger map
Find Your Way To the Next Venue With Falcon
Falcon is an iPhone app that enables people to easily save, share and navigate to any point or place, rather than just street addresses. Download The App Here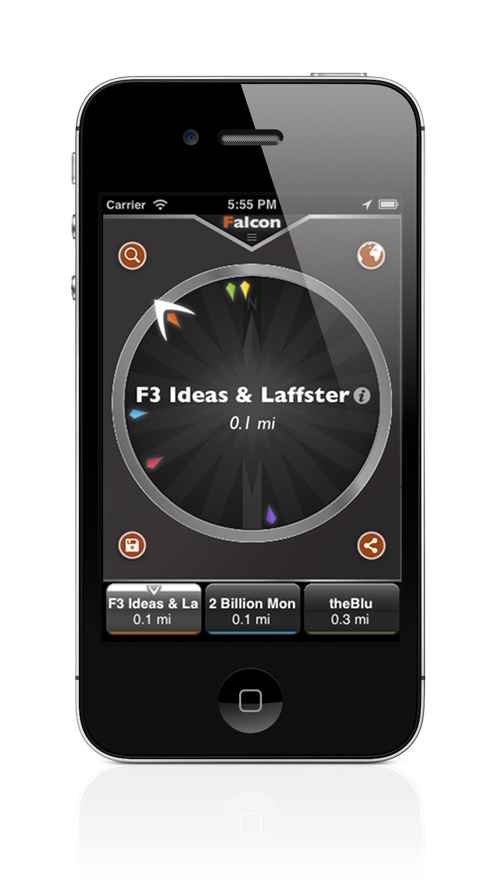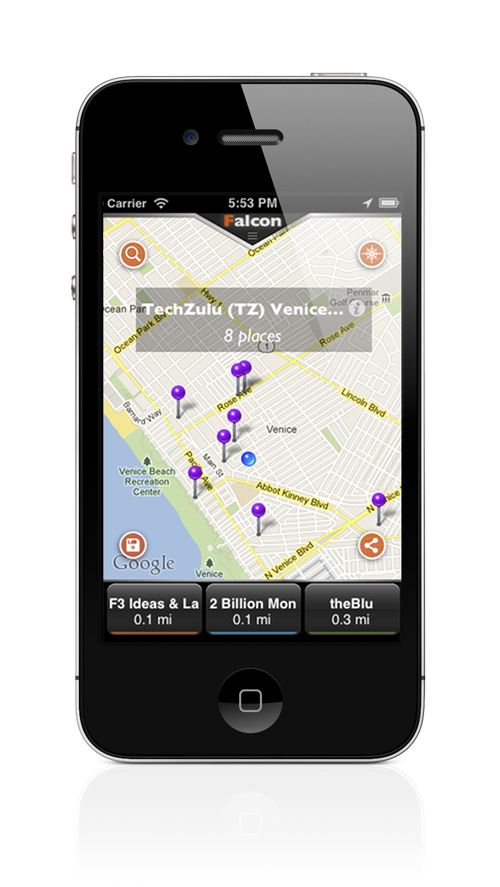 When you download they app, all you need to do is search for "TechZulu" and you can find the Map containing all the event locations.
Don't have an iPhone?

Thanks to the folks over at PromoJam you can get directions on any device you are using!
Click here to check it out http://techzulu.promojamgo.com/
Capture The Tech Crawl With Tapshare!
Download Tapshare and help us capture the night!  We are super excited to be partnering up with Tapshare so that we can remember the night in its entirity with everyone on the crawl contributing.
Tapshare is the easiest way to make & share photo albums! In addition, multiple people can add to create a group photo album.  Share a lot of photos! Tapshare creates instant collages for you to share to Facebook and Twitter.
Want to Sponsor?
We currently have sponsorship slots open If you would like to be part of this amazing event and show your support for Community. Contact us at sponsor@techzulu.com.
Sponsorship Opportunities for Events, and other channels
Sponsored giveaways and contests
Custom ad deals and partnerships