After months of submissions and the amazing help from our judges, the Spotlight is shinning down on awesome companies that were born right out of Southern California. For those who still might be wondering what Spotlight: LA Tech is all about, It's a screening room for new technology homegrown in our region. It's a gallery of great entrepreneurship. It's a toast to those who build and innovate. It's a gathering of friends and tech enthusiasts of all stripes.
Join TechZulu as we celebrate LA's most exciting tech creations of the moment with the brightest digital minds and engineering talents this side of Fresno. There are still a few tickets left for you to be part of what will surely be an amazing night.
This Spotlight takes place Thursday, October 27, at UCLA. The evening will consist of a series of live stage demonstrations guaranteed to impress and inspire new ideas among all in attendance. Followed by a FREE cocktail and apps reception for all attendees.
And now without further ado I present the Spotlight: LA Tech Fall Companies:
Spotlight Companies
Earbits is an online radio platform where artists, labels and concert promoters bid for airtime on a per-song-played basis, and use the exposure to sell their music, event tickets and more. It's the first performance-based marketing platform specifically designed for the music industry.
Mingle is a networking service that uses location to discover and create relevant connections.
Parking In Motion (PIM) is a provider of dynamic and real-time parking data. PIM offers comprehensive coverage in 500+ cities in the US, Canada, and Europe by providing rates, hours, entrance points, and occupancy information. Additionally, the database includes on-street meter and sign restrictions in the top 26 US markets.
InVenture is next stage microfinance – focusing on providing expansion capital. Leveraging mobile application and online platform.
GumGum was founded in 2007 when a team of seasoned Internet entrepreneurs realized web site publishers were missing out on valuable revenue by not monetizing their image-based content. As a result, the team transformed the advertising industry with the creation of the first in-image ad network. This groundbreaking model gives publishers a completely new monetization stream and provides brands the opportunity to reach highly targeted mass audiences.
Join Us
If you'd like to see some of the best technologies and meet some of the brightest minds in beautiful Southern California, SIGN UP NOW.
Event Details
When: Thursday, October 27th, 2011 – 7:00 p.m. to 10:30 p.m.
Where: UCLA Anderson School of Management, 110 Westwood Plaza, Los Angeles, CA 90095
What: Spotlight Series Event
RSVP:
Parking Information
Follow the instructions on the map and when you pull into Westwood Plaza follow the signs to Parking Lot 4
AGENDA
7:00 – 7:45pm – check-in
7:45 – 7:55pm – introductory remarks
8:00 – 8:25pm – 5 five-minute demos, followed by brief Q&A for each company
8:25 – 8:55pm – "Superdemo"
9:00 – 10:30pm – cocktail reception and networking
Making Spotlight: LA Tech Fall Possible
Diamond Sponsor

At CallFire.com, they try to make using VoIP, simple. They are dedicated to providing high-availability systems, beautiful user interfaces, furious developer support and unparalleled customer care. They are a unique group of intellectuals with aspirations to truly change how companies do business.
CallFire.com is a small company with fewer than 20 employees located in beautiful Santa Monica. As of May 2010, CallFire has over 20,000 customers! We're just an hour from the snow and steps from the beach. We work harder than we play, and we play harder than most!
Community Sponsors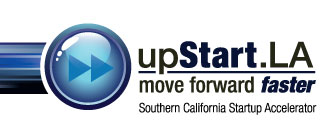 upStart.LA is a startup accelerator based in Los Angeles that helps tech entrepreneurs get their business up and going. We offer an intensive three-month program and provide up to $18,000 of seed capital, extensive mentorship and a shared work environment to help entrepreneurs go from idea to product to fundable business.  Applications are now open for the January 2012 program.

The Hybrid Group is passionate about making useful things with technology. Based in Los Angeles, we are software developers and designers that specialize in Ruby on Rails, JavaScript, Cloud Computing, Mobile Development, Application Design, and most importantly, helping you solve problems.
We've also created Kanbanpad, the happiest project management tool on Earth, and Clutch, which helps track projects from 15 different systems all in one place.
The Coloft is a space for entrepreneurs, independents, startups, programmers, designers, professionals, and awesome people in general. Because putting all of us together results in amazing things –together we are even more brilliant than we are alone.

Demeter Interactive is a digital marketing and communications firm based in Los Angeles, California. The firm has a strategy-based approach with a strong focus on technology and high-quality content. Co-Founded by Jesse Bouman and Gaia Dempsey, the company serves technology startups and companies with a focus on sustainability.

Tech Coast Angels is actively seeking great startups to fund. Providing more than just money, TCA brings connections, knowledge, mentoring and operational assistance to bold early-stage entrepreneurs with game-changing ideas.

Idealab continues to explore a range of technology frontiers. New models for improving the search experience are at the core of several companies currently growing inside of Idealab. Moving beyond the Internet, we have spawned companies with breakthrough technologies in robotics, renewable energy and automotive design and production among others. Idealab also continues to partner with leading venture capital firms and other strategic investors to provide the resources to maximize the potential of these companies.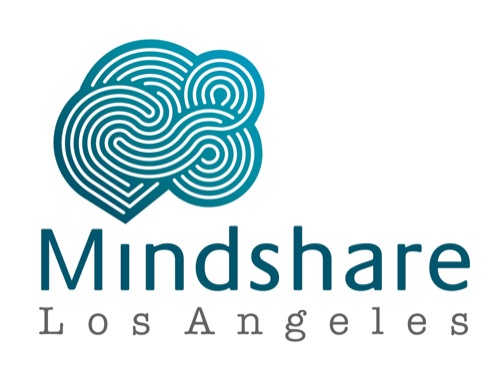 Mindshare LA was founded as means to elevate the public discourse and to provide a welcome change from the typical bar scene.
The brand promise is to service curiosity and to help provide a sense of belonging in one of America's iconic cities.

Giving out discount codes for (gs), (dv), or (ve) servers and a few extra goodies to all who signup for the event!
(mt) Media Temple, Inc. is a web hosting and virtualization service provider headquartered in Los Angeles, California. Since 1998, the company has provided businesses around the world with reliable, professional-class services to host websites, email, business applications, and other rich Internet content.

ProjectFresh was founded in 2002 as a platform to launch projects and companies that have a shared set of goals:
To galvanize community and to promote cross-pollination.
To inspire and facilitate personal and cultural growth.
To explore how new technologies impact society.
We achieve these goals by designing experiences that mix disciplines, such as Mindshare LA; bringing together people with diverse skills to create unique companies like Syyn Labs; or twisting together the unexpected, as in the charitable-meets-public-improv exploits of The Tuxedo Tyrants.

CitySourced is a real time mobile civic engagement platform. CitySourced provides a free, simple, and intuitive platform empowering residents to identify civic issues (public safety, quality of life, & environmental issues, etc.) and report them to city hall for quick resolution; an opportunity for government to use technology to save time and money plus improve accountability to those they govern; and a positive, collaborative platform for real action. A picture tells a thousand words and CitySourced makes it snap.

Chill is a place for people to watch video together. We've been saying all along, "everything is better with friends," and this applies to watching video. And the thing is, you already know this to be true. How many times have you swiveled your laptop around to show friends or colleagues a funny clip on YouTube? Or emailed a video clip to a sibling or friend across the country just to put a smile on their face? It happens every day. This is exactly the analog behavior we're attempting to mimic on Chill.
Our goal is to create a simple, fun and social environment for people to express themselves through the sharing of video.
Want to Sponsor?
We currently have sponsorship slots open If you would like to be part of this amazing event and show your support for TechZulu.  Contact us at sponsor@techzulu.com
Sponsorship Opportunities for Events, and other channels
Sponsored giveaways and contests
Custom ad deals and partnerships