I know you all have been dying to know who the Spotlight: LA Tech Winter SuperDemo is going to be.  We have been holding off on this announcement for quite a bit and now we can officially announce Bill Gross of Idealab as our SuperDemo presenter.  Always looking to provide the very best for our community so that you may learn and grow as a startup or entrepreneur, Bill Gross is one of the best experts we could provide.
Bill Gross founded Idealab in March 1996 and serves as the company's Chairman of the Board and Chief Executive Officer. Bill founded Idealab to create and build successful businesses that capitalize on innovations in areas with significant growth opportunities, including the Internet.
A lifelong entrepreneur, Bill started several companies prior to Idealab. In high school, he founded Solar Devices, a firm that sold plans and kits for solar energy products. In college at the California Institute of Technology, he patented a new loudspeaker design and formed GNP Loudspeakers, Inc. After graduating from college, Bill and his brother Larry started GNP Development, Inc., which made a natural language product for Lotus 1-2-3 called HAL. In 1985, Lotus Development Corporation acquired GNP and Bill became a software entrepreneur at Lotus Development. In 1991, Bill started Knowledge Adventure, an educational software publisher that grew to be the third largest educational software publisher in the world and was eventually sold to Cendant Software and is now a division of Havas Interactive, which is owned by Vivendi.
Bill serves on the boards of directors of numerous companies. He is also a member of the Board of Trustees of the California Institute of Technology and of the Art Center College of Design. Bill received his B.S. in Mechanical Engineering from the California Institute of Technology.
Spotlight Judges:
Alex is a member of the New Venture Group at Idealab, headed by Allen Morgan. Alex previously helped lead the Proto Group at Idealab, working to determine the feasibility of new business ideas. Prior to Idealab, Alex led sales and marketing efforts for venture-backed startups focused on enterprise software and services. He holds a BA from the University of California, Santa Barbara, a JD from Southwestern University, and suffers from an addiction to cheeseburgers.
Alex serves on the Board of Directors for Logsdon School, a non-profit school providing educational services to students with special needs.
Chris Dumler is an advocate of the Los Angeles startup community and the culture that holds it together. Known as the "coloftologist", Chris spent the past year connecting and developing the LA startup scene by building on and offline community at Coloft, the most recognized hub for startup activity in Los Angeles. He continues to build that community as the Los Angeles Co-founder of Startup Foundation, a global program for accelerating startup ecosystems around the world.
Dinesh's passion is developing VoIP-driven startups and creating unique online growth strategies. He is a recognized leader in the Voice 2.0 space and has focused his career exclusively on VoIP Integration consulting. Dinesh is a highly entrepreneurial executive with a track record of driving sales through innovative biz-dev and online marketing techniques. In the past, Dinesh served as President of Skyy Consulting Inc. and has led business analysis & user interface design projects for the U.S. Navy, Pfizer, & Unisys Corp. Dinesh earned his B.S. in Computer Science and his MBA from UC Irvine.
A 20-year industry veteran, having co-founded juggernaut Activision as well as Acclaim Games. After its acquisition by Playdom, he was most recently head of the Acclaim studio and Sr. VP, Strategic Planning at Disney Interactive Media Group.  Howard is currently the CEO of Gamzee, a social games company that makes game that play everywhere written in HTML5.
OrangicStartup's is a company that helps Internet startups start. OrganicStartup incubates and accelerates innovative ventures by providing them with strategic early-stage investment, advisory, and operational assistance. Sangster is a serial entrepreneur and M&A executive with experience both founding and acquiring businesses. He sits on several boards and is involved in the virtual worlds, gaming, mobile, media, and healthcare markets.
Still Time to Submit Your Company!
There is still time to apply so if you have yet to do so APPLY HERE. Spotlight: LA Tech Fall will take place Thursday, February 2, at 7pm.  Entries will be closed for company submissions at midnight of January  22, 2012.
If you'd like to see some of the best technologies and meet some of the brightest minds in beautiful Southern California, SIGN UP NOW.
Event Details
When: Thursday, February 2, 2012 – 7:00 p.m. to 10:00 p.m.
Where: CalTech 1200 E California Blvd Pasadena, CA 91125
What: Spotlight Series Event
Price: $25 (Early Bird)
RSVP:
AGENDA
7:00 – 7:45pm – check-in
7:45 – 7:55pm – introductory remarks
8:00 – 8:35pm – 5 five-minute demos, followed by brief Q&A for each company
8:35 – 9:00pm – "Superdemo"
9:00 – 10:00pm – cocktail reception and networkin
Directions to the Spotlight: LA Tech Winter 2012
For Events at Baxter Lecture Hall:
Traveling west on the 210 freeway or east on the 134/210 freeway, take the Hill Avenue off-ramp and proceed south on Hill. Go to Del Mar Avenue and turn right. Take the next left on Holliston Avenue, into Caltech campus. Park in the Holliston parking structure located at 370 S. Holliston Ave. approximately half-way down the block on the left side of the street. After exiting the parking structure, proceed to Baxter Hall by continuing south on Holliston to the end of the block. Turn right onto the San Pasqual mall, and follow the walkway to the fifth building on your right (there is a pond in front of the building).
From the 110 freeway north, which turns into Arroyo Parkway, take Arroyo Parkway to Del Mar Avenue and turn right. Go approximately 1.5 miles to Holliston Avenue, and turn right. Park in the Holliston parking structure located at 370 S. Holliston Ave., approximately half-way down the block on the left hand side of the street. After exiting the parking structure on Holliston, proceed to Baxter Hall by continuing south on Holliston to the end of the block. Turn right onto the San Pasqual mall, and follow the walkway to the fifth building on your right (there is a pond in front of the building.)

Making Spotlight: LA Tech Winter Possible
Diamond Sponsor

CallFire provides Voice and SMS Solutions to over 40,000 customers including political groups, non-profits, insurance agents, small business owners, and marketers. Headquarted in Santa Monica, CA, CallFire is dedicated to providing high-availability systems, intuitive user interfaces, furious developer support, and unparalleled customer care in order to transform how companies do business.
Gold Sponsor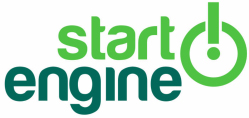 Start Engine is a rapid accelerator focused on helping Los Angeles-based technology startups build a solid foundation for success in 90 days.  Created by Howard Marks, co-founder of Activision, and Paul Kessler, one of the most prolific investors in Los Angeles, Start Engine will provide local startups with the essential resources and counsel they need to become successful, self-directed businesses.  Start Engine offers a team of mentors who have proven themselves as successful entrepreneurs – not professional investors – ensuring that its startups are guided by the right people for the right reasons. Early-stage companies in the web, mobile and ecommerce space are encouraged to apply for the program which completes four cycles per year, culminating in Demo Days that are attended by the region's top angel investors and VCs.
Silver Sponsor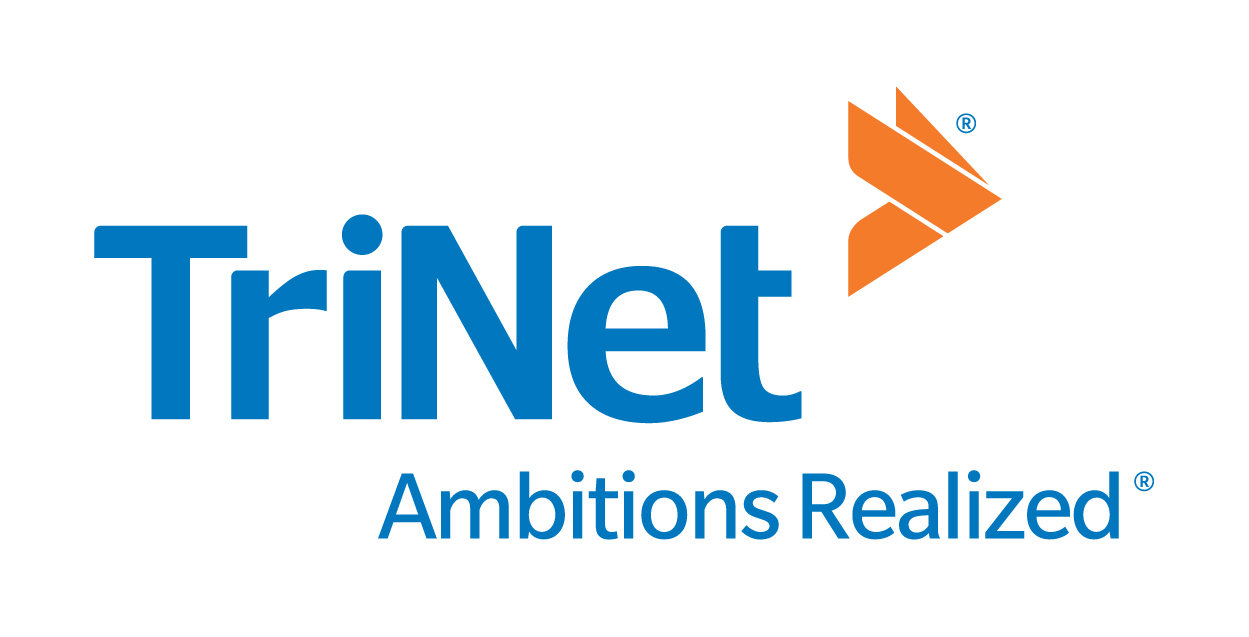 Thousands of organizations have turned to TriNet for human resources, benefits, payroll, workers' compensation, and strategic human capital services. As their trusted HR advisor, TriNet helps these companies contain HR costs, minimize employer-related risk, and relieve the administrative burden of HR.
TriNet also offers a set of Strategic Services that match companies at every point in their lifecycle, including such offerings as Talent Acquisition, Performance Management, and Employee Development. All of TriNet's services are supported by a team of dedicated human capital consultants and experts, and enabled by best-in-class HR technology from Oracle-PeopleSoft.

ForeignIQ offers interactive learning materials on web and mobile tohelp international travelers learn about the customs and language oftheir destination and have more productive and enjoyable trips.Foreign travel does not need to be foreign!

CitySourced is a real time mobile civic engagement platform. CitySourced provides a free, simple, and intuitive platform empowering residents to identify civic issues (public safety, quality of life, & environmental issues, etc.) and report them to city hall for quick resolution; an opportunity for government to use technology to save time and money plus improve accountability to those they govern; and a positive, collaborative platform for real action. A picture tells a thousand words and CitySourced makes it snap.
Co-Host & Venue Sponsor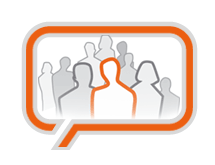 The Caltech Entrepreneurship Club is the hub for innovators in the Caltech community who want to learn how to make their idea a reality. We leverage our network in the Los Angeles community to provide members with access to potential employees, mentors and investors.

The Caltech/MIT Enterprise forum is a joint venture ofCaltech's Industrial Relations Center, Caltech's Office of Technology Transfer, the Caltech Alumni Association and the MIT Alumni Association. Its mission is to encourage the growth and success of technology-based entrepreneurial ventures in Southern California.
Community Sponsors

Demeter Interactive is a digital marketing and communications firm based in Los Angeles, California. The firm has a strategy-based approach with a strong focus on technology and high-quality content. Co-Founded by Jesse Bouman and Gaia Dempsey, the company serves technology startups and companies with a focus on sustainability.

Tech Coast Angels is actively seeking great startups to fund. Providing more than just money, TCA brings connections, knowledge, mentoring and operational assistance to bold early-stage entrepreneurs with game-changing ideas.
The Coloft is a space for entrepreneurs, independents, startups, programmers, designers, professionals, and awesome people in general. Because putting all of us together results in amazing things –together we are even more brilliant than we are alone.

Idealab continues to explore a range of technology frontiers. New models for improving the search experience are at the core of several companies currently growing inside of Idealab. Moving beyond the Internet, we have spawned companies with breakthrough technologies in robotics, renewable energy and automotive design and production among others. Idealab also continues to partner with leading venture capital firms and other strategic investors to provide the resources to maximize the potential of these companies.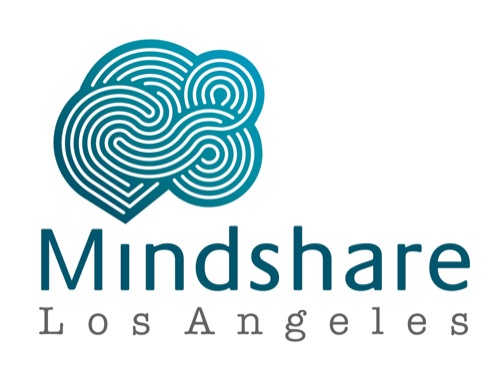 Mindshare LA was founded as means to elevate the public discourse and to provide a welcome change from the typical bar scene.
The brand promise is to service curiosity and to help provide a sense of belonging in one of America's iconic cities.


ProjectFresh was founded in 2002 as a platform to launch projects and companies that have a shared set of goals:
To galvanize community and to promote cross-pollination.
To inspire and facilitate personal and cultural growth.
To explore how new technologies impact society.
We achieve these goals by designing experiences that mix disciplines, such as Mindshare LA; bringing together people with diverse skills to create unique companies like Syyn Labs; or twisting together the unexpected, as in the charitable-meets-public-improv exploits of The Tuxedo Tyrants.
Want to Sponsor?
We currently have sponsorship slots open If you would like to be part of this amazing event and show your support for TechZulu.  Contact us at sponsor@techzulu.com.
Sponsorship Opportunities for Events, and other channels
Sponsored giveaways and contests
Custom ad deals and partnerships